---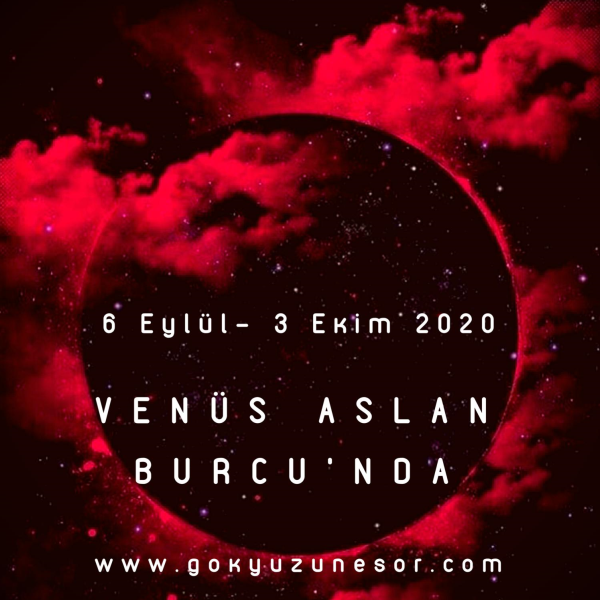 On September 6, 2020 at 10:22 a.m., Venus will begin its transit in the generous, creative, eye-catching, proud, heartwarming sign of Leo.
In this process we will try to establish our understanding of values ​​through approval and appreciation.
The harmonious angle that Venus will make with Chiron on September 11th will build bridges between mind and soul so that we can see our abilities and strengthen our self-confidence.
If we encourage people in our lives to realize their abilities, we will heal our own soul in a spiritual sense.
We have to judge objectively whether we want the things we strive for ourselves or seek confirmation from others.
At this point we should listen to the voice of our soul to see what our heart is beating for.
The hard angle on September 15th to Uranus tells us that these days we must avoid taking steps in a hurry and without thinking and trying to get the result as soon as possible.
Singles can suddenly fall in love under the influence of Uranus and start a relationship immediately and just as quickly end that relationship again.
The contact on September 22nd between Venus and Vesta shows that we can devote ourselves to a relationship.
However, we should ask ourselves whether consent and attention are sufficient and reasonable grounds for engaging in a relationship.
If Jupiter and Neptune come into play we can be wrong.
Our need to love, to be loved, to get approval, can lead to seeing this person as more than they really are.
As the effects of Jupiter and Neptune wear off, we should measure and weigh our emotions well, act on our logic and be careful to understand that we are with the wrong person and not be disappointed.